For you to hopefuly find the answers to all your questions!
Acommodation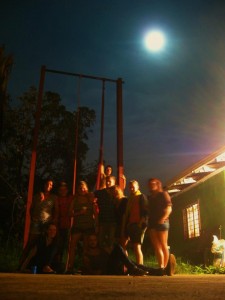 It's possible for volunteers to live within a guest family. We can initiate the contact for you. Living in a guest family costs you about 10$-15$ per day for acommodation and food (three meals a day). If you want to improve your Spanish speaking skills, we recommend this option, as you will be surrounded by the language and culture. Many volunteers live together in shared places (ca. 200$ per month, shared between all flatsharers). Depending on available space, along with your needs and preferences we will advise your accommidations upon arrival.
Visas
You will get a tourist-visa when entering Costa Rica which lasts for three months (pricesely: 90 days!). When the 90 days are over you must leave Costa Rica for at least four days before you are allowed to re-enter for another 90 days. This is the way almost all the volunteers handle the visa-topic, and it allows you to visit and take a lookaround in other countries of central america.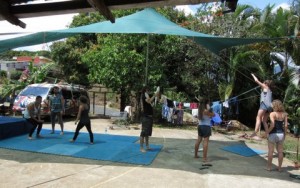 It's theoratically possible to get a visa for one year with a working permission, but it means real big efforts for Vida Nueva and especially for you. That is why we highly recommend the other option.
Costs
Depending on your life-standard and usual habits you can live very cheap or very expensive in Costa Rica. Based on our experiences you will need 300-400$ per month.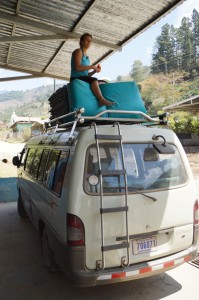 Arrival
By plane you will arrive at SJO – Juan Santamaria Airport in Ajaluela a few kilometers outside of San Jose. You will need to take a MUSOC bus from San Jose to San Isidro del General.  To get to the station from the airport, you can take either a taxi (about 15-25$) or the public busses to the center of San Jose (about $2). From the center you can take a taxi to MUSOC (every taxidriver knows that station).
The busline is departing every hour between 5h30am and 6h30pm and it takes about three hours to get to San Isidro over the "Cerro de la Muerte". We recommend you advise someone with the association of what time you will be arriving at the bus station so we can pick you up.
The second option is to take a taxi (about 1-2$) to ,,La cuarta entrada del Prado, después de la Ulatina la primera calle a la derecha, casa del circo, comedor de PANI".